Become Extraordinary!
---
Do you need a life coach? It all depends on how you answer this simple question: How satisfied are you with your life? Life satisfaction is linked to well-being, which affects physical and mental health, relationships, and ability to reach goals. So if you are not satisfied with how things are going in your life, it's time to change that by hiring a life coach!
Effective life coaches help their clients take ownership of their lives, create a plan for success, gain confidence and increase life satisfaction. My coaching style is highly individualized, creative, transformational and solution-focused, with an emphasis on vision. I am warm, open-minded and intuitive, while also enthusiastic and dynamic. I'm straightforward and authentically real, yet confident enough to lead the way.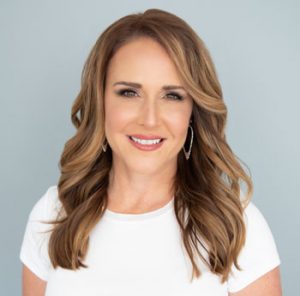 Over the years many people have asked me how I "do it all." They are referring to how I can manage working full time, being a wife and mom, earning multiple advanced degrees, serving in my community and staying fit. There is no secret formula for how I have found a high level of success and satisfaction in life. All success in my life— past, present and future— begins with vision, moves forward with purpose, maintaining momentum and towards a stated goal. I have had many opportunities to coach others throughout my career. From professional counseling settings to "parking lot" conversations with friends and colleagues, in-home gatherings of women, presentations to parent groups, youth, and professionals, I have shared strategies for mental, physical, emotional wellness. I have coached young adults launching into life after high school, new moms learning to juggle motherhood with work or school, women enduring the changes that come with an empty nest, a recent divorce, or those seeking to embark on a new career or turn a hobby into a business.
Now, drawing from over two decades and thousands of hours of professional counseling and educational coaching, I am excited to share proven ONE Way Life coaching strategies in a more formal way.  If you are ready to clearly define your vision, find purpose in your goals, improve productivity, and increase success and satisfaction in your life, I am the coach for you!