Become Extraordinary!
---
Michael Riggs is the creator of the ONE Way mental fitness programs. He holds a master's degree in Applied Sport and Performance Psychology from the University of Virginia, Charlottesville, and has spent the past two decades guiding individuals, athletes and organizations to realize their full potential. He has found that inside each person is the capacity to be extraordinary… all that may be necessary is a firm nudge, some trusty guidance and a clear-cut plan.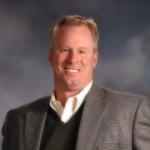 Michael has coached scores of performers through ONE Way — from the aspiring Chicago Symphony Orchestra flutist seeking first chair to the young entrepreneur working out of his garage ready to launch the best thing since sliced bread; from the college golfer swinging to shoot her first sub-par round to the master-level rower seeking to repeat as National Champion; and from the former stay-at-home dad desiring to return to graduate school to pursue his career dreams to the collegiate all-American with his bright eyes set on being an NBA lottery pick.
When you choose to enroll Michael as your ONE Way Coach you are, quite literally, working with the founder of ONE Way. As a competitive multi-sport athlete himself, Michael brings his experience and passion for performance to athletes as a ONE Way Sport Coach. Michael has been provided the opportunity to guide people from all walks of life with myriad dreams through the ONE Way Life program. Having walked fairways and greens with some of the world's best players, Michael has guided competitive golfers of all ages through the ONE Way Golf program. And, his years as CEO of Performance Consulting Ltd. and successful ONE Way Business Coaching of corporate leaders and entrepreneurs, alike, help qualify him as an expert in the field of business performance.
Though he has helped write many success stories with his ONE Way clients, Michael is most proud of the amazing family God has blessed him –  his loving and patient wife, Karen, and two truly amazing sons, Charlie and Graham, and their extraordinary life of outdoor fun in Windsor, Colorado.